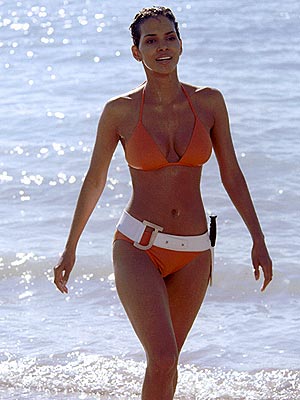 How many times do you see a girl or guy with the best hair, make-up and outfit and then you peep that something is off. Maybe, their nails are gnawed to the skin, or their feet look like they have walked on hot coals. Even better, their butt crack is ashy. Makes you say to yourself, if you treated your skin like you treat your ____, you would get my seal of approval! Well summer is coming up and although, I don't look forward to subway smellies, or hairy legs as much as the next person, I do believe that if you are showing more skin, you should take care of it, just as how you would take care of your hair, face etc. Here are a couple of points and products to make your summer skin the best.
It Starts in the Shower
Yes boys and girls, all that frilly freesia smelling body gel is cutesy and fruity but you need the following in your shower now:
1.Moisturizing Shower Gel
2. Exfoliant
3. Moisturizing Shaving Cream or gel
If you are taking major hot showers, your skin is being depleted of its natural oils. Be easy on the piping hot water, go for a medium temp so you can lather, buff and shave without getting burned. Also, an exfoliate is a must, a wash cloth doesn't get off all the dead skin we shed daily. A good exfoliate will leave you feeling like a baby.
Post Shower Lubrication is Critical
The time between getting out of the shower and putting your clothes on is critical. If you have been walking around drying off and then putting on lotion, you are dead wrong. You are doing nothing but helping ash! Post shower, you should blot yourself with the towel, do not rub yourself harshly and then lotion up. The following are critical to restoring your body's moisture loss from the shower:
1. Lightweight Moisturizer with SPF
2. Self tanner- optional
3. Sealant- Petroleum based
Massage the SPF based moisturizer on every surface including what will be covered by clothing. Did you know, clothing robs your skin of moisture faster than air and water? Self tanner or any other form of body shimmer is optional but a nice sheen on a calf is very sexy! Finally, to seal in your moisturizer, add a light layer of a petroleum based sealant-
Vaseline
,
Baby oil gel
or
Red Fox Tub Of Butter
are my favorites. Make sure you double up on the heels of your feet, as well as your knees and elbows as they are prone to looking like you work in a bakery!
Stay tuned for the second part of this posting tomorrow!