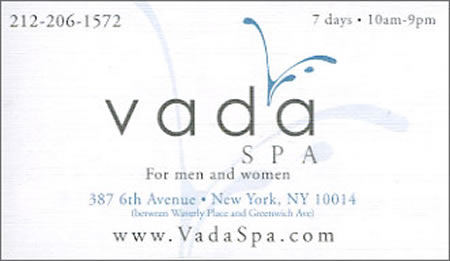 In the past 24 hours most of my friends and Facebook friends have been bombarded with the status of my skin! Not my face, but my skin, skin like the largest organ in your body- skin. The reason I've been hitting them up with super immature bragging rights is because, I had a luxuriating spa night at
VadaSpa
and I am in total bliss.
I find the best Spa deals in AMNews- does it sound weird, no some of the best smaller spas have great packages and
Vada Spa
had an unbelievable deal for Mother's Day that the non- mom in me decided to take part in. For just $89 dollars, plus tax and tip I received a Full Body Massage, Full Body scrub, a manicure and pedicure and ooh I am telling the whole world I feel like a billion bucks.
If done separately at most spas, those treatments would have run me about $350 maybe even more. The massage and scrub are excellent ways to release built up toxins and major stress relievers. The scrub was amazing, a little abrasive but, I can not tell you how amazing my skin feels- silk, butter etc. The mani/pedi was meticulous and my cuticles look great!
Check out
Vada Spa
website and click on packages but also keep your eye open for their ads in AMNews and Metro.
Go forth and be Glam!