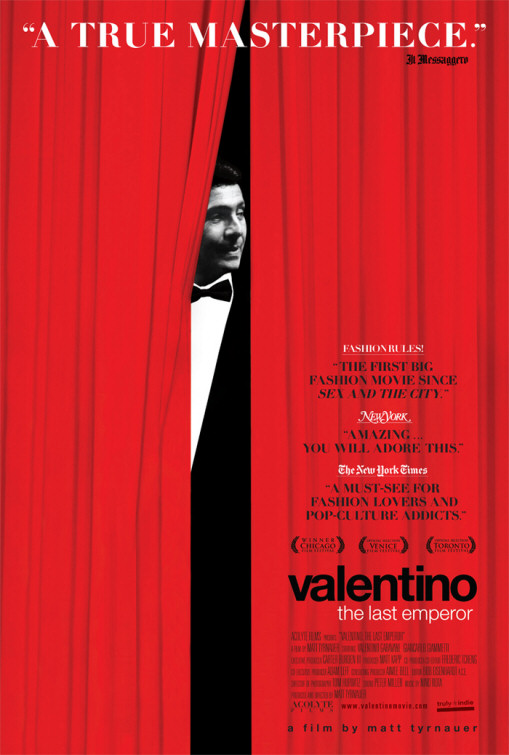 Over the weekend, I finally had the chance to see the critically acclaimed documentary,
Valentino: The Last Emperor
at the Angelika Theater. How was it?
un capolavoro
- translation- a masterpiece! Whether you are a fashion historian, a film buff or a lover of old school Italian culture, you will get a birds eye view ofthe man who dressed Jackie O. The Last Emperor is not your typical fashion doc that skewers the very insular world of fashion. Instead, it shows the dynamics of a dinosaur in a fast money market, as well as the love of two people in both work and life and lastly, a well respected fashion icon figuring his next step.
With an extended run I beg that you go see
Valentino: The Last Emperor
. I was inspired and now I revisit, Italy and capture the spirit of Rome,Milan and Venice!